So I have been repairing a floor loom that I got from a friend, it's a Macomber AD-A harness "Large Mac" and it's in surprisingly good condition but it came like this:
A lot of the work is cleaning because it was sitting for a while.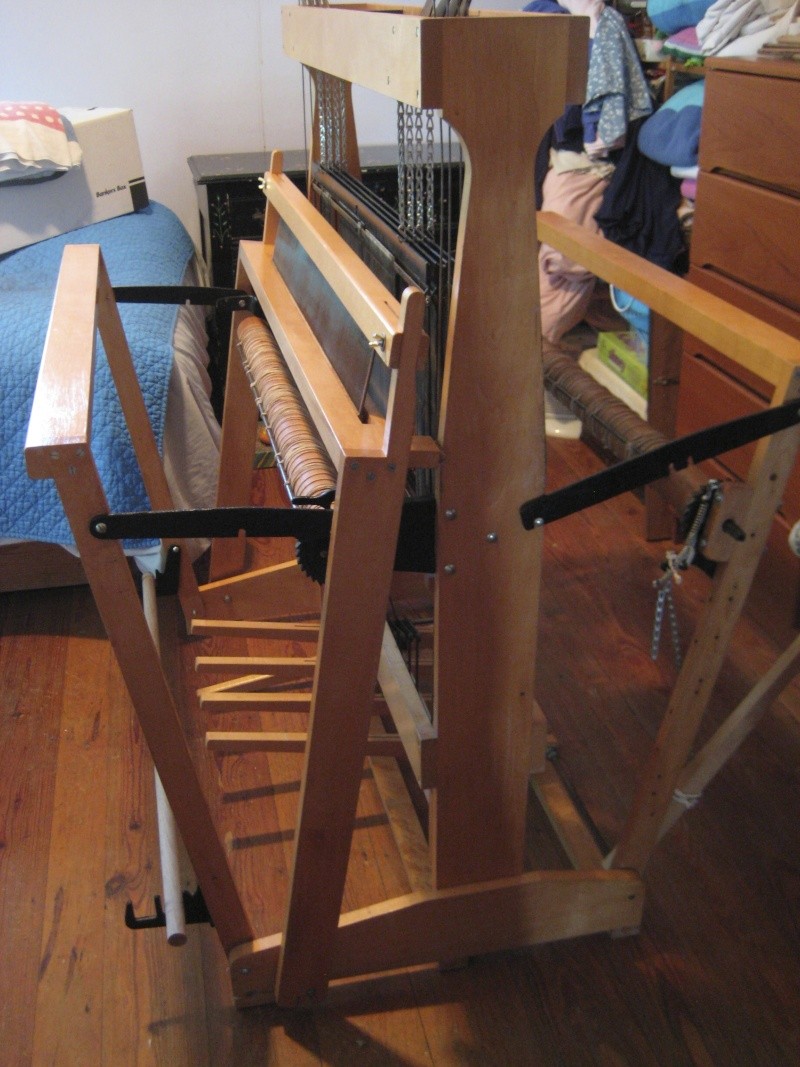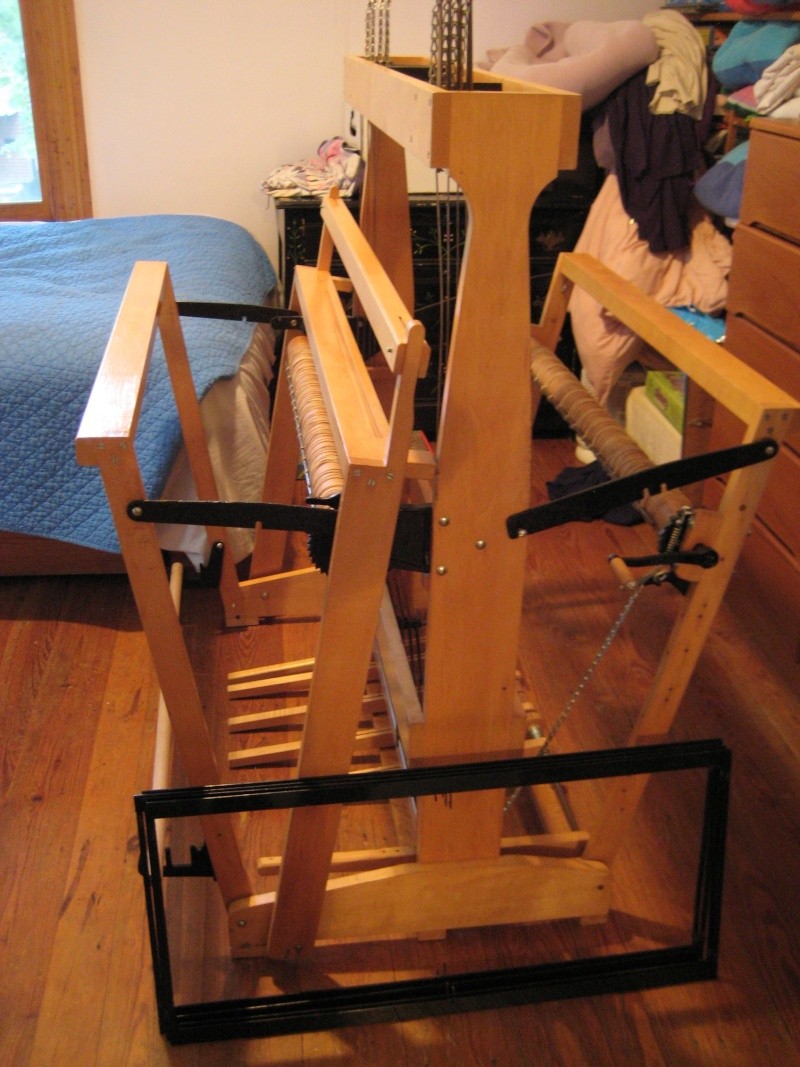 The first is with harnesses and reed in, the second is when I fixed the brake release. Basically I'm doing a lot of rust removal and I'll have to get another treadle and replace the strings, because once one goes.... But it is essentially workable at this point!
Other weaving projects, to give an idea of what I'm working on right now-- I just finished a wall hanging, diagonal weaves in cotton, for which I did a border (I had to switch shuttles in the middle, so I had three shuttles going and it took a lot longer than it would've otherwise) and we adapted a four harness pattern to an eight harness as well for the border.
And before that a basic diamond twill in bamboo scarf:
Now I'm in the process of a much more complicated twill in very thin cotton, this will give an idea of the size of the loom I am on versus the one I'm fixing up:
threading heddles
beginning weave
Long post, I know, does anyone know of a good lubricant that contains no grease/oil? I've heard sewing machine oil or silicone lubricant but have then been warned away from them.

Anna S. M.




Posts

: 6


Join date

: 2013-09-24



wow, those looks great Anna! I really like the pattern on the bamboo scarf.

Also, that's a very complicated looking loom you have there in the second to last picture


Oliver Mednick VSP '10




Posts

: 11


Join date

: 2012-01-27


Location

: Warren Wilson



This is an awesome project! Thanks for sharing your pictures. This could be a good thing to bring to the next skillshare...

Ezra Fradkin ESP '11




Posts

: 13


Join date

: 2013-01-04


Location

: Craftsbury Common, Vermont



Well...this is one of those things that isn't really portable...or easy to teach in one sitting

Anna S. M.




Posts

: 6


Join date

: 2013-09-24




Anna S. M.




Posts

: 6


Join date

: 2013-09-24



That is really freaking cool Anna
http://www.nytimes.com/2014/01/12/magazine/fruits-of-the-loom.html?_r=3
Above is a really interesting article on the subject of looms and the American textile industry, lovely pictures.
I have finished my restoration of the big loom but am waiting to photograph it until I can put a project on it, which may be a while.  Here is the beginning of what I have on the small table loom right now, you'll recognize it eventually...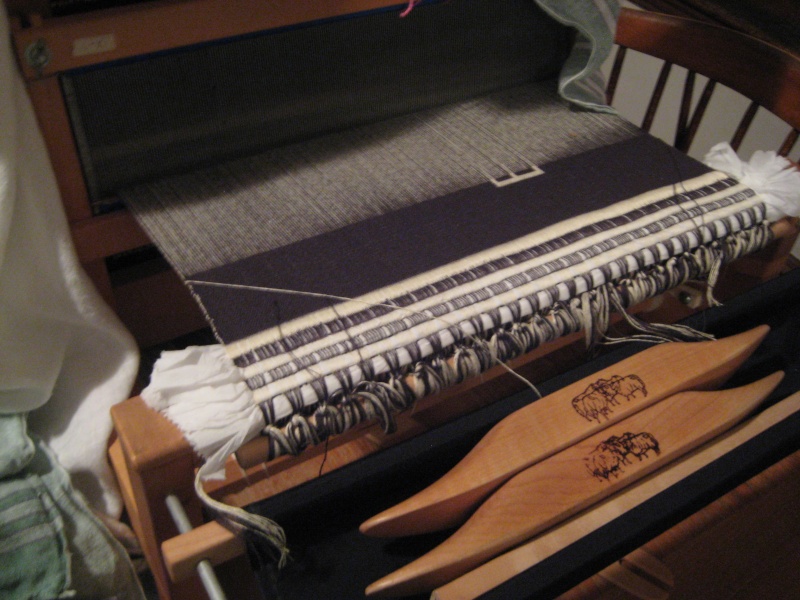 Anna S. M.




Posts

: 6


Join date

: 2013-09-24




---
Permissions in this forum:
You
cannot
reply to topics in this forum