Hey Krokites:
This antique gem is in the house I'm living in, and I have no idea what it is! So far many people have looked at it, and nobody I've shown pictures to has an answer that fits. All the moving parts work, so I'd love to be able to restore it and perhaps use it if I only knew what it was.
Here's a bit about what it does: When you turn the crank, two things happen: a) the wooden roller turns in place, and b) the entire tray beneath the roller moves in one direction, so that the roller effectively rolls over every surface of the tray. Then you turn the roller the other way and the tray reverses direction. Another useful clue is that the tray has a small (dime-sized) hole in one corner which looks like it serves to allow liquid to drain.
Guesses so far include an apple press, a wine press, a laundry wringer, a printing press, a pasta maker, a dough roller, but none of these seem to really fit the machine. Let me know what you think!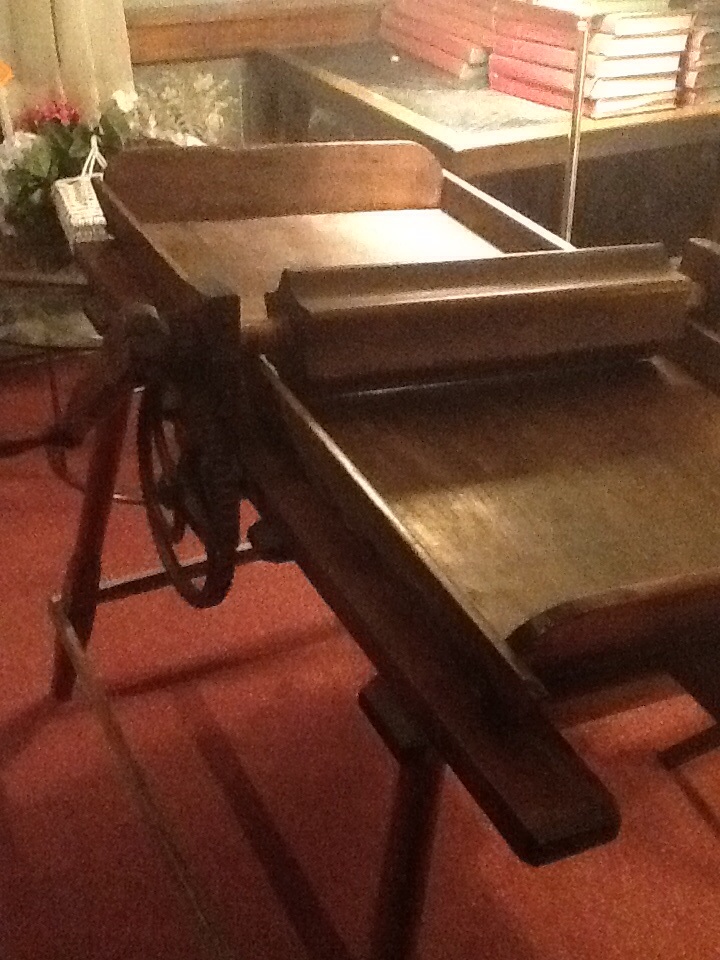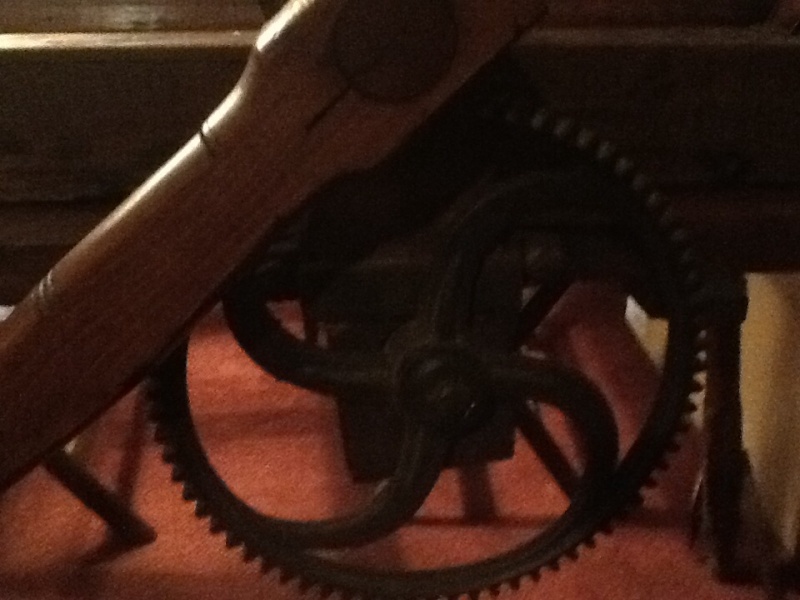 Ezra Fradkin ESP '11




Posts

: 13


Join date

: 2013-01-04


Location

: Craftsbury Common, Vermont



Does the table/trough thingy look like its supposed to hold liquid? What a curious contraption!
to add to the slew of possibilities, I have seen clay slab presses that do exactly the same thing in the same way, but with a solid cylinder without those ridges.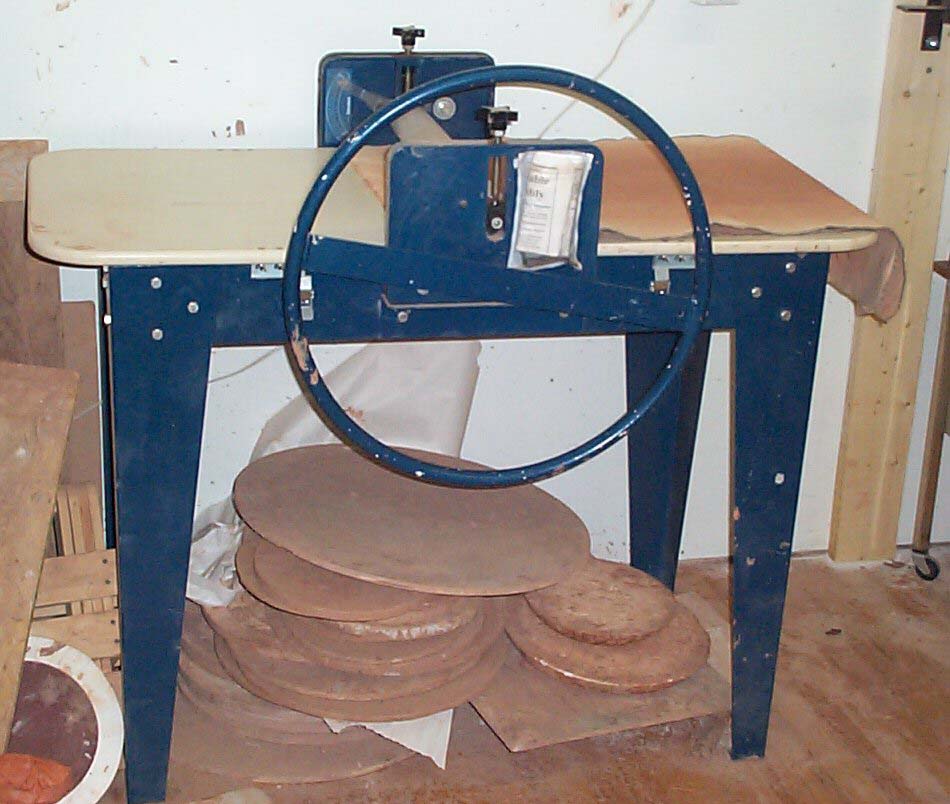 Oliver Mednick VSP '10




Posts

: 11


Join date

: 2012-01-27


Location

: Warren Wilson



Ezra,

That looks like it would be really useful for felting. Allowing the soapy liquid to drain out with the little hole and giving the wool a uniform press. My housemate Larry guesses its some kind of thresher, for grain of possibly dry beans.... Curiouser and curioser!

Andy VSP 06




Posts

: 20


Join date

: 2012-02-02


Location

: Marshfield, VT



Oops! I forgot to post to this thread, but I actually figured it out months ago, and have since used it for its intended purpose. The machine is a 1886 Waters Butter Worker, invented by Wadsworth Waters of Johnson, VT. Basically, when you make butter, after the cream has ben churned, the buttermilk needs to be quickly separated from the butter fat or the butter will go ransid. This was designed to press the buttermilk out of the butter with ease, to save hours of hand working. At the time, there were dozens of other butter worker designs, and they were likely used by every dairy farmer who raised more than one or two cows. Within a few decades however, they became moot, as electric machines took over the dairy industry. I'll post picks of it in action soon!

Ezra Fradkin ESP '11




Posts

: 13


Join date

: 2013-01-04


Location

: Craftsbury Common, Vermont





Similar topics
---
Permissions in this forum:
You
cannot
reply to topics in this forum